Come to BK Translation in Salou Cambrils Costa Dorada – Spain and live a new language experience. We offer tailor-made language stays and holidays to people interested in studying Spanish in a nice and relaxing atmosphere, enjoying the mild Mediterranean weather and the Spanish sun. Learn and study Spanish in Spain Barcelona Tarragona Salou Cambrils
Learn and study Spanish in Spain Barcelona Tarragona Salou Cambrils. Our next Spanish courses in Cambrils Spain will take place in August 2019:
You can now register for the upcoming Spanish course in Cambrils from August 19 to 23, 2019!
Registration deadline: 29.07.2019
Duration: Monday to Friday from 9.30 a.m. to 12.45 p.m.
This offer is valid for a minimum of 5 participants per course.
Course price including book, materials, participant certificate: 430,00€ (VAT included)
Please send your registration to our e-mail address: info@bktranslation.de
Cambrils, the small fishing village next to Salou, is always worth a visit and can be reached from Salou in about 10 minutes by bus.
Cycling enthusiasts can pedal from Salou to Cambrils on the beach promenade along the beach or also more comfortably, because the way is flat throughout and is accompanied by Cafés, which invite to a coffee occasionally.
The special charm of Cambrils lies in the fishing tradition and the freshly caught fish as well as seafood offered by the numerous restaurants in the village as also at the promenade.
Why not combine culinary delights with shopping? The town has cute little boutiques that encourage you to try on one or the other must-have piece.
Building on more than 20 years of experience in teaching and education, our school opened its doors in 1999 with the aim of using our combined synergies to share our knowledge with students studying Spanish in Spain Barcelona Salou. Learn and study Spanish in Spain Barcelona Tarragona Salou Cambrils
Our challenge is to make your Language Stay at BK Translation become unforgettable and with this in mind we combine your Spanish course with a wide range of leisure activities for all budgets: Trekking, Golf, Tapa tours, Wine tasting, Show-Cooking, Sailing, visiting an enchanted park, … Learn and study Spanish in Spain Barcelona Tarragona Salou Cambrils
Spanish language stays Salou Cambrils organises made-to-measure language classes for students seeking to study Spanish and  enhance their language skills in a Mediterranean setting.
We organise language stays in Spain for students of all ages with sport and leisure activities. Learn and study Spanish in Spain Barcelona Tarragona Salou Cambrils
Spanish lessons for students, couples, +50, families, singles and companies to book their all-inclusive stay with us for a long weekend, a full week or more. Learn and study Spanish in Spain Barcelona Tarragona Salou Cambrils
For clubs, federations and groups, such as cycling clubs, golf lover associations, squash and tennis or paddle-tennis fans and others, we can schedule our classes around your favourite activity and even go to your hotel after breakfast or before dinner to study in the setting of your choice in the most convenient and comfortable way possible.
We are looking forward to welcoming you to our Spanish School!!! Phone or e-mail us for more information and we will be delighted to help you.
Onze volgende cursus Spaans in Cambrils Salou Spanje vindt plaats in augustus 2019:
U kunt zich nu inschrijven voor de komende cursus Spaans in Cambrils van 19 tot 23 augustus 2019!
Uiterste datum voor registratie: 29.07.2019
Looptijd: Maandag tot en met vrijdag van 9.30 tot 12.45 uur.
Deze aanbieding is geldig voor minimaal 5 deelnemers per cursus.
Cursusprijs inclusief boek, materiaal, deelnemerscertificaat: 430,00€ (inclusief BTW)
Stuur uw inschrijving naar ons e-mailadres: info@bktranslation.de
Voor meer informatie kunt u altijd contact met ons opnemen.
Cambrils, het kleine vissersdorpje naast Salou, is altijd een bezoek waard en is vanuit Salou in ongeveer 10 minuten met de bus te bereiken.
Fietsliefhebbers kunnen van Salou naar Cambrils fietsen op de strandpromenade langs het strand of ook comfortabeler, want de weg is overal vlak en wordt begeleid door cafés, die af en toe uitnodigen tot een kopje koffie.
De bijzondere charme van Cambrils ligt in de visserstraditie en de vers gevangen vis en zeevruchten die door de talrijke restaurants in het dorp en aan de boulevard worden aangeboden.
Waarom combineert u culinaire hoogstandjes niet met winkelen? De stad heeft schattige kleine boetiekjes die je aanmoedigen om het een of andere must-have stuk te proberen.
Наши следующие курсы испанского языка в Камбрильсе Салоу, Испания, пройдут в августе 2019 года:
Теперь вы можете записаться на предстоящий курс испанского языка в Камбрильсе с 19 по 23 августа 2019 года!
Срок регистрации: 29.07.2019 г.
Продолжительность: понедельник-пятница с 9 ч. 30 м. до 12 ч. 45 м.
Данное предложение действительно как минимум для 5 участников на курс.
Стоимость курса, включая учебник, материалы, сертификат участника: 430,00 € (включая НДС).
Пожалуйста, отправьте свою регистрацию на наш электронный адрес: info@bktranslation.de
Для получения дополнительной информации, пожалуйста, не стесняйтесь обращаться к нам.
Камбрильс, маленькая рыбацкая деревушка рядом с Салоу, всегда стоит посетить и находится в 10 минутах езды на автобусе от Салоу.
Любители велоспорта могут покататься на велосипеде от Салоу до Камбрильса на прогулочной набережной вдоль пляжа, а также более комфортно, потому что дорога плоская и сопровождается кафе, которые иногда приглашают на кофе.
Особый шарм Камбрильса заключается в традициях рыбалки и свежевыловленной рыбы, а также морепродуктов, предлагаемых многочисленными ресторанами в деревне и на набережной.
Почему бы не совместить кулинарные изыски с покупками? В городе есть симпатичные маленькие бутики, которые помогут вам примерить то или иное необходимое изделие.
For more information and quotation please contact us as followed:
Ms Birgit Klyssek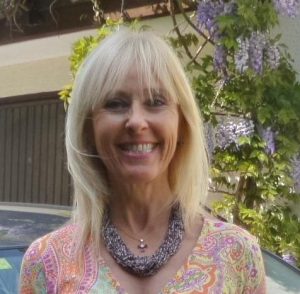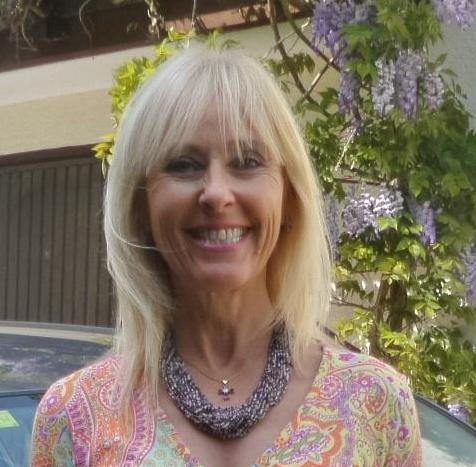 Mobile Germany: 00 49 (0) 176 88 223 449
Mobile Spain: 00 34 609 038 623
E-Mail: info@bktranslation.de or bktraducciones@bktraducciones.com